ACCOMMODATION for Athletes, Team officials, Referees and Delegates
Accommodation for participants will be in the Students' Residence Hall "Stjepan Radić", at the address of Jarunska cesta 2 in Zagreb, Croatia. The village encompasses 12 pavilions and one central building, which houses the restaurants and a number of other services.
The accreditation centre is within the Athletes Village. Once you've received your accreditation, you'll need to proceed to the reception to check-in and receive the key to your room. The working hours will be 0-24. Aside from checking in and out, you can also leave your keys there while you're away from the dormitories. On your day of departure, you're required to check-out by 12.00 (noon).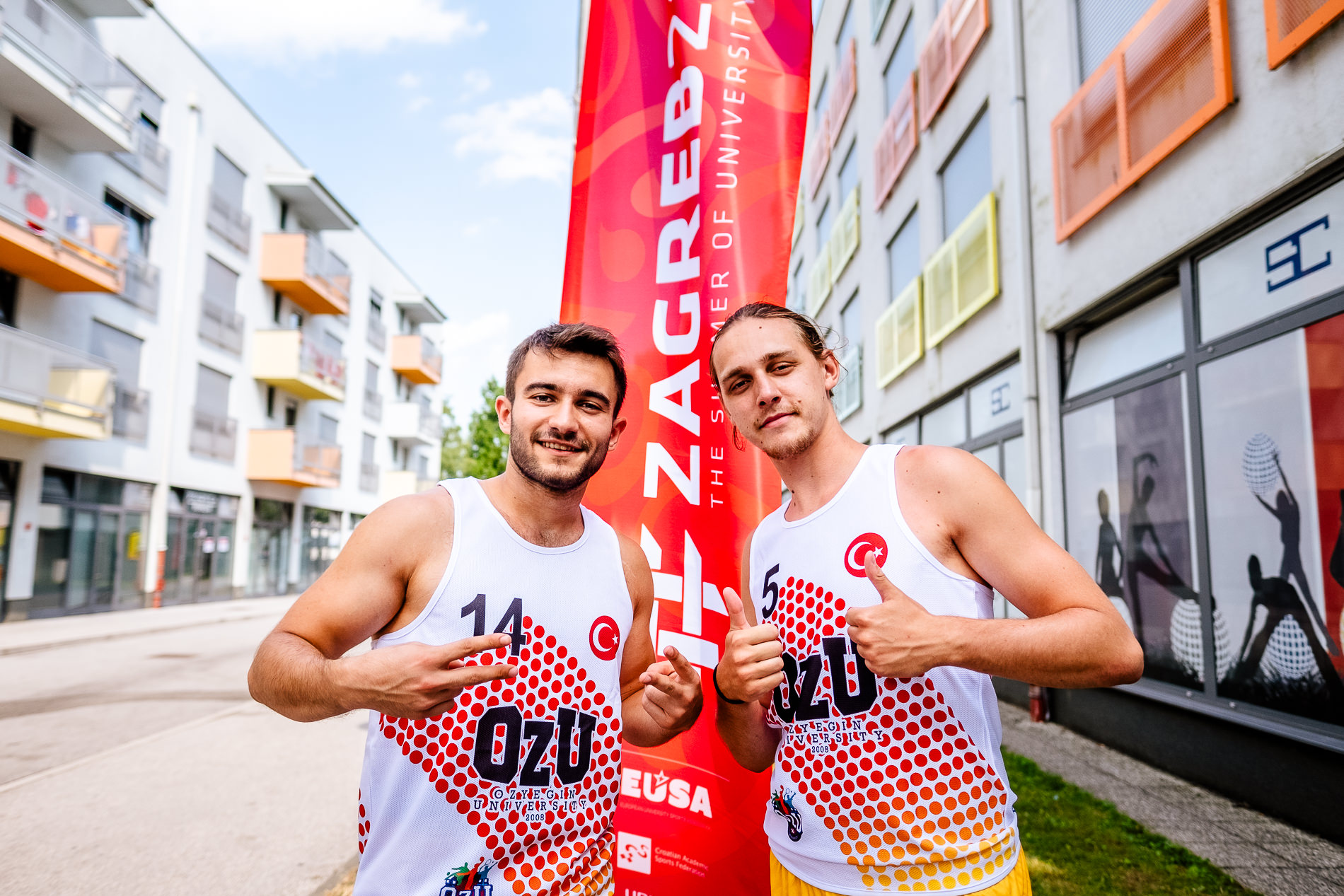 ---
 Rooms – Athletes and Team Officials
During your stay in Zagreb you will be accommodated in double rooms or single rooms. Rooms were renovated three years ago, but air conditioning is not available. There are electric outlets, but we advise you against trying to bring a mobile air-conditioning unit into a room even if you have one – the electrical grid might not be able to cope with the demands. It was designed with only a few small items in mind – computers, hair dryers, refrigerators. Bed linens will be provided and ready when you check into your rooms and changed once during your stay. Bathrooms are joint ones, with each floor having one complete with toilets and showers. Soap is available there; towels and shower gels will be available in each room.
---
Rooms – Referees and Delegates
This finally brings us to the 12th pavilion. This pavilion is reserved for referees and delegates. That said, there is one major difference. Bathrooms aren't by floor – bathrooms are shared by two rooms, but are otherwise private.
---
---
ADDITIONAL SERVICE WITHIN ATHLETES VILLAGE
Laundry service
Located on the ground floor of Pavilion 12. You can deliver clothes for washing from 14:00 – 22:00. The service will be charged (detergent and drying included). Price per wash is 50,00 Croatian Kunas.
Gym
The gym is located in Pavilion 11, on the north side of the building. The gym is free for use by all participants, both athletes and officials. Working hours: 09:00 – 16:00.
Info Point
The basic idea behind the Info Point is that, if you have any questions or uncertainties, you come there and get the appropriate information. Anyway, there will be one central Info Point in the Athletes' Village. Info number is available on the backside of your accreditation. 
Medical room
The medical room will be operational all hours of the day (0-24), in case of emergency. Please note that you are responsible for insurance.
Grocery store and news-stand
These facilities are operated by the Students' Centre and that means that all services provided by those facilities are charged accordingly.
The grocery store sells the usual assortment of goods. In case you need something extra (or you forgot to take something with you) or in case you run out of something you'd brought, you can get it here.  The store typically works from 07:00 – 21:00, with shorter working hours on Sundays.
---
Hotel Accommodation
Accommodation for VIP and EUSA Family guests has been arranged at Zagreb's Hotel International. Situated on Miramarska street, number 24, the Hotel is located in the general vicinity of the Zagreb city centre and close to the city's main railway station. The hotel is some 20 minutes away from the Athletes' Village by vehicle or public transportation. Accommodation at Hotel International has been arranged with single rooms. Breakfast is included in the hotel's restaurant, though lunch and dinner have been arranged in the Athletes' Village. For any further request, the Hotel's professional staff stands at your disposal.